Most Advanced Digital Marketing Modules
Master Digital Marketing With Our Widest Range of Content
Certifications From Renowned Institute
Master Digital Marketing With Our Widest Range of Content
Master Digital Marketing With Our Widest Range of Content
Get Training By Experienced Professionals
Master Digital Marketing With Our Widest Range of Content
Graphic Designing Course
₹4,000/-
Course Duration :- 7 Days
Course Modules
Course Features
Bonuses
Course Modules
Introduction to Graphic Design and Canva

Design Principles and Elements

Color Theory and Typography

Designing for Social Media, Web, and Print

Advanced Canva Techniques and Tips

Building Your Graphic Design Portfolio

 
Course Features
Bonuses
Get Practical Hands-on knowledge by working on live projects
Get the live experience of working on our client's projects while studying, learn by doing it.
Schedule a free demo lecture
Share your Contact details and book free demo class from our experts
become digital marketing freelancer with us!
Earn while you learn & start your digital entrepreneur journey with us.
Unleash Your Inner Designer: Master Graphic Design with Digital Infinite's Comprehensive Course
In today's digital age, graphic design has become an essential skill for any industry. Be it marketing, advertising, or web design, a professional with graphic design expertise is highly sought after. Digital Infinite is a leading digital marketing institute offering a comprehensive Graphic Designing course that will equip you with the skills you need to excel in this creative field. Whether you are looking for a graphic designing course near me, considering a graphic designing course after 12th, or simply want to learn the best graphic designing practices, our course is tailored to fit your needs.
What is Graphic Designing?
Graphic designing is the art of creating visual content to communicate messages effectively. It involves combining typography, images, color, and other elements to produce visually appealing and informative designs. A graphic designing course syllabus typically covers various aspects of design, such as layout, color theory, typography, and digital tools like Adobe Photoshop, Illustrator, and Canva.
Canva is a popular and easy-to-use online design tool that has taken the graphic design world by storm. Its user-friendly interface and vast library of templates, images, and fonts make it an ideal platform for beginners and professionals alike. By focusing on Canva in our graphic designing course, Digital Infinite aims to make graphic design accessible to everyone, regardless of their background or experience.
Our Graphic Designing course at Digital Infinite is designed to provide you with a solid foundation in graphic design principles while also teaching you how to create stunning visuals using Canva. The graphic designing course subjects include:
Introduction to Graphic Design and Canva

Design Principles and Elements

Color Theory and Typography

Designing for Social Media, Web, and Print

Advanced Canva Techniques and Tips

Building Your Graphic Design Portfolio
The course also includes hands-on graphic designing classes, allowing you to apply your newfound skills to real-world projects.
Why Choose Digital Infinite for Your Graphic Designing Course?
Digital Infinite is a renowned graphic design institute with a proven track record of producing skilled professionals. By enrolling in our Graphic Designing course, you will benefit from:
Expert trainers with industry experience

Comprehensive graphic designing course syllabus

Flexible learning options, including a graphic designing course near me and online classes

A focus on practical skills and real-world applications

Opportunities for networking and collaboration with fellow students
Upon completion of the course, you will receive a graphic designing certificate that showcases your skills and enhances your credibility in the job market.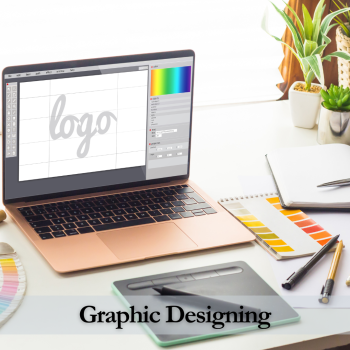 Graphic Designing Course after 12th
Digital Infinite offers a comprehensive and practical approach to learning graphic design, empowering you to unleash your creativity and thrive in the ever-evolving world of digital marketing. Our focus on Canva ensures that students can quickly master essential design skills and apply them to real-world projects. By choosing Digital Infinite for your graphic designing course, you will not only gain access to our experienced trainers and in-depth curriculum but also join a supportive community of like-minded individuals who share your passion for design.
Whether you are searching for a graphic designing course after 12th, looking for the best institute for graphic designing, or simply want to explore your creative potential, our Graphic Designing (Canva) course is the perfect choice. Enroll today and take the first step towards a fulfilling career in the world of graphic design.
Find an Institute for Graphic Designing in Dombivli
Students from Different locations , who are looking for Graphic Designing courses in any of the cities in Thane Districts , Digital Infinite – Dombivli is the best option . Digital Infinite is just 5min walking distance from Dombivli Railway Station , Digital Infinite a Digital Marketing Training Institute is easily accessible from Dombivli neighbouring railway stations like  Diva , Kalyan , Titwala , Ambernath , Badlapur , Ulhasnagar including Karjat and Kasara , it's Easy accessible either by train or Roadways.
Graphic Designing Course Curriculum For Digital Infinite
Introduction to Graphic Design and Canva
Understanding the role of graphic design in the digital world

Exploring various design fields and career opportunities

Introduction to Canva and its features

Setting up a Canva account and navigating the platform
Design Principles and Elements
Overview of basic design principles (balance, contrast, emphasis, unity, and more)

Exploring design elements (line, shape, color, texture, and typography)

Implementing design principles and elements in Canva
Color Theory and Typography
Basics of color theory and its significance in design

Color combinations and harmonies

Canva color tools and techniques

Understanding typography and its role in design

Choosing the right font combinations in Canva
Designing for Social Media, Web, and Print
Creating social media graphics (Facebook, Instagram, Twitter, etc.)

Designing web graphics (banners, ads, and more)

Creating print materials (posters, flyers, brochures, etc.)

Optimizing designs for various platforms and resolutions

Designing within brand guidelines
Advanced Canva Techniques and Tips
Customizing Canva templates to fit your unique style

Creating your own templates for consistency and efficiency

Integrating Canva with other design tools (e.g., Adobe Creative Suite)

Tips and tricks for faster and more efficient designing in Canva

Exploring Canva Pro features and benefits
Building Your Graphic Design Portfolio
Importance of a professional portfolio in the graphic design industry

Selecting your best work for your portfolio

Organizing and presenting your portfolio effectively

Creating a digital portfolio using Canva

Promoting your portfolio and personal brand online
SEO for Voice Search and Featured Snippets
Introduction to voice search optimization

Creating content for featured snippets

Optimizing for Google's Knowledge Graph

Measuring voice search and featured snippet performance

Future trends in voice search
SEO for Voice Search and Featured Snippets
Introduction to voice search optimization

Creating content for featured snippets

Optimizing for Google's Knowledge Graph

Measuring voice search and featured snippet performance

Future trends in voice search
This curriculum is designed to give students a comprehensive understanding of Facebook marketing and advertising. By the end of the course, students will have the skills and knowledge to create successful Facebook marketing campaigns, analyze performance data, and optimise their strategies for maximum ROI.
Who can learn digital marketing course ?
download complete digital marketing course syllabus
Fill the form below to get complete course details
Our Team
Meet Our professional Teachers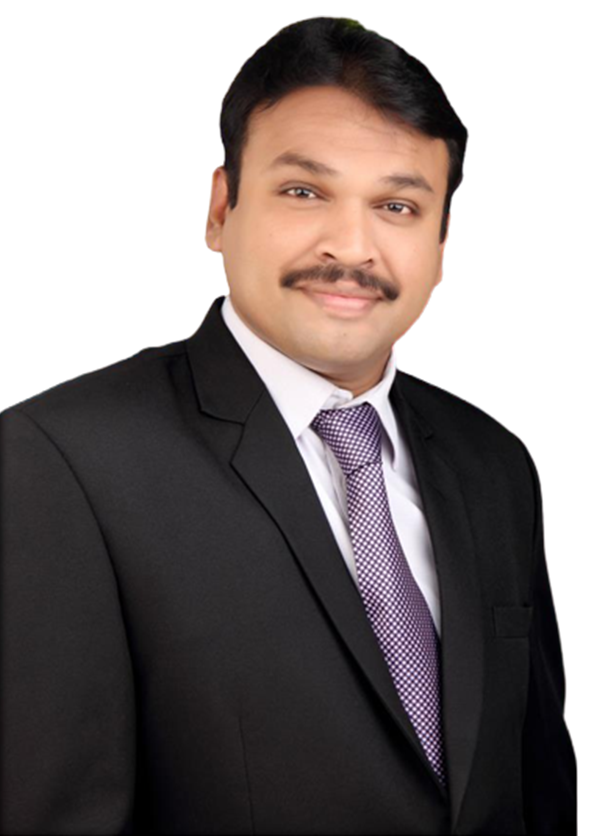 Kaushal Pandey
Business Coach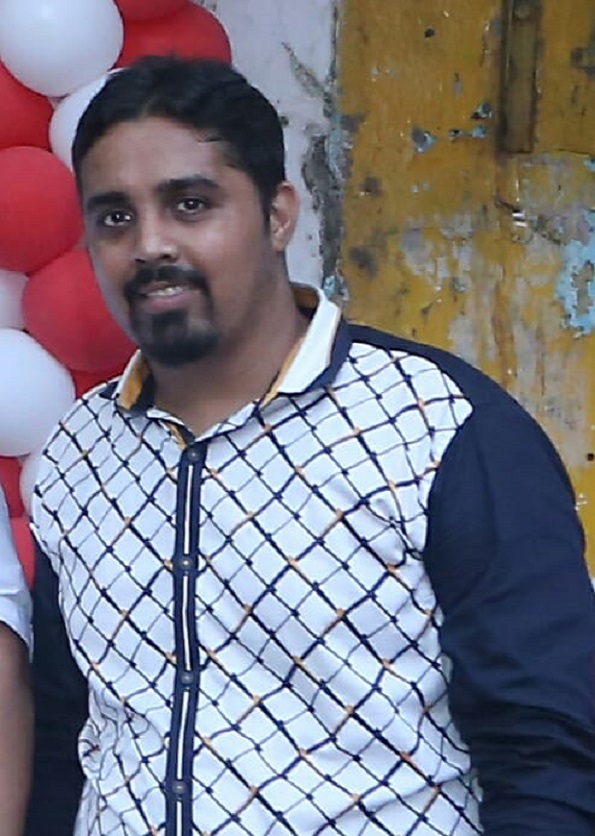 Chintan Shah
Sr. Training Faculty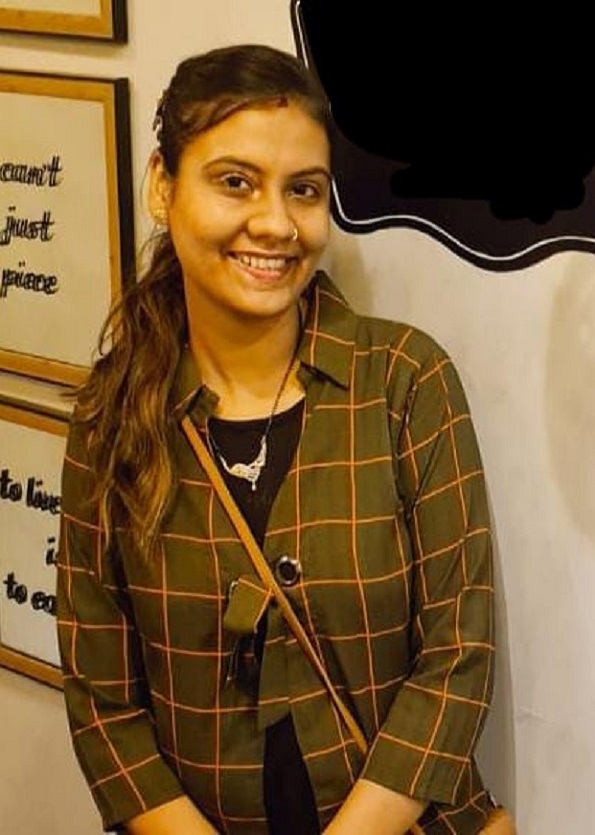 Riddhi Duseja
Training Faculty
mumbai's one of the most trusted & prefered brands in digital brands in digital marketing trainings
Testimonial
What Say Students Community About Digital Infinite
It was amazing 3months journey.. Here you can learn A to Z about " Digital Marketing".. Faculties are friendly teach indepth about each n every chapter... At affordable fees. Atmosphere was amazing..They have putted 100 percent efforts on each n every student... Highly recommended for this course diploma in Digital Marketing only in Digital Infinite class.. go for it . .
If you are searching for best institute in DOMBIVLI for studying Digital Marketing Online marketing training or offline classes DIGITAL INFINITE INSTITUTE is the best option for you It was best experience for me The way they are teaching us is so easy to understand M very thankful Riddhi mam and Chintan sir they are very friendly and always ready to clear our doubts After course they give internship for 2 months To start ur career in digital marketing here DIGITAL INFINITE INSTITUTE is the best institute DOMBIVLI
Rajeshwwari Iyer
15/12/2022
I think Digital Infinite is the best Digital Marketing Institute in Dombivli.A well designed curriculum, good training given by Chintan Sir and Riddhi Mam and internship of 2 months after the Course with affordable fees makes for a great package.
One of the best digital Marketing institutes in Dombivli, The trainer explains everything in a simple way. Special thanks to Kaushal Pandey sir who help me lot during my duration of course. You will get 100% practical training , Live Projects and exams. Digital Infinite provides software's at free of cost to reduce the financial burden from students, with this help of this software's / tools now I can handle any clients and earn money.
3 months prior, I joined Digital Infinite and now as my Course is ending, I have learned a great deal about advanced Marketing tactics. For anyone who is looking for a Digital Marketing course , Digital Infinite will be the best choice for them. I recommend this establishment for Digital Marketing in Dombivli. The faculty there is supportive and accommodating. Digital Infinite also provides 2 month internship which help to gain the live practical training.
I've recently completed my digital marketing course from Digital Infinte in dombivli, and it was great. The instructors here are knowledgeable and well-trained for the job. There is no age requirement, and the education fees are reasonable compared to the quality of the coursework.
Logan castillo
23/11/2022
Digital infinite is best Digital Marketing institute in Dombivli. If you are looking for digital marketing institute, then definitely checkout digital infinite. They provide live projects , 100% practical , internship and job assistance.
The courses at the master program offered by Digital Infinite are in a class of their own. The classes cover all topics in detail and the faculty are experts in their disciplines and are experts in their advice. It was a truly enjoyable and informative experience.
Students Testimonial Videos